A little while ago, this was posted to PA's twitter, and I figure it's worth sharing.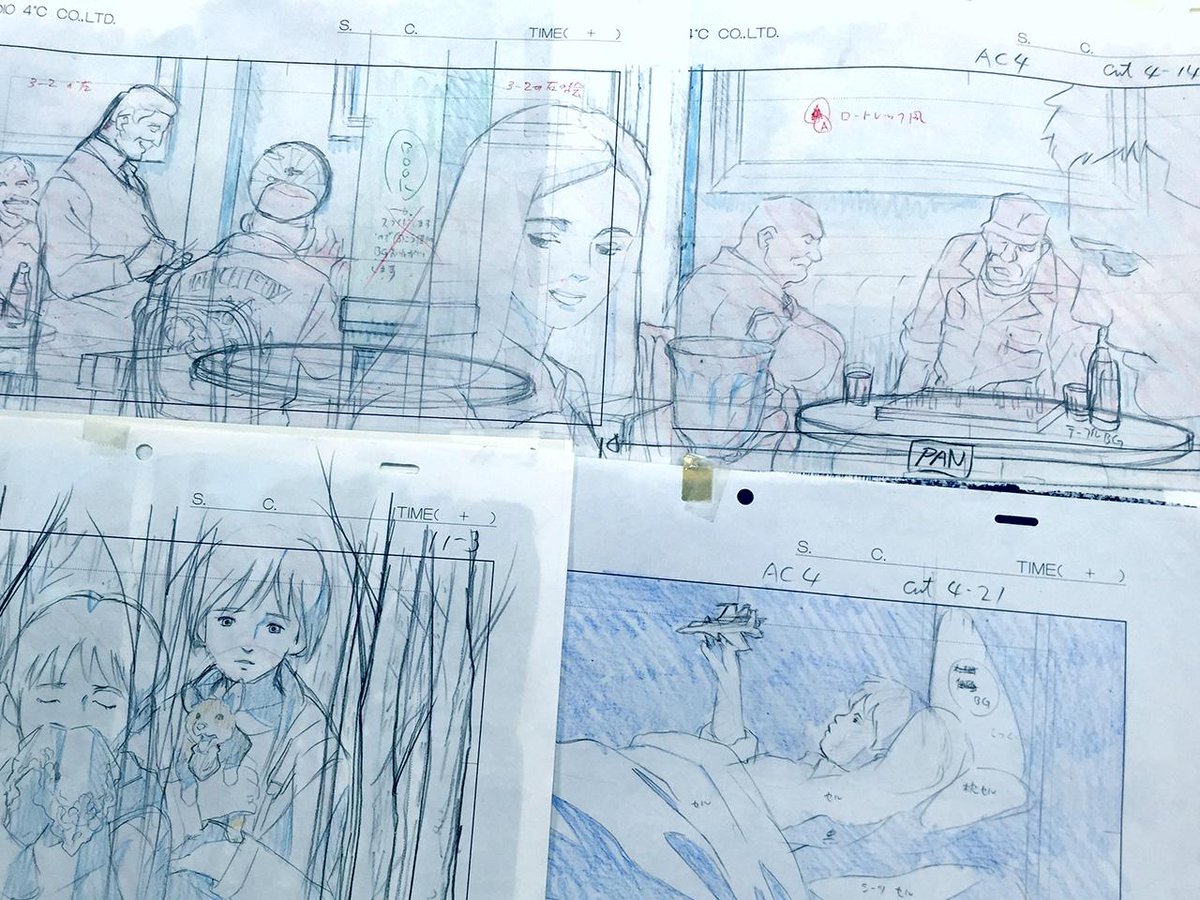 Original illustrations for AC04. According to director Sunao Katabuchi, the storytelling was to show the other side of war in Ace Combat
I guess we can add "storyboard artist" to the "director and writer of side story" credit he's got on IMDB. That makes sense, since that's his background, but more than that, it makes me wonder about what happened with Ace Combat 5. I'd say his creative control over AC04's side story was fairly solid, and when he's solidly in control, he tends to create good work. Black Lagoon is a phenomenal series, and his adaptation of In the Corner of the World looks amazing.
Most people give AC5 shit for being an anti-war war game, without also realizing that's exactly what AC04 is as well. The difference is that AC5 does it in a way that's super cheesy and """""anime""""". I had difficulty reconciling this with Katabuchi's prior record, which has absolutely nothing like it, but now I'm pretty sure that what went wrong in AC5 has got to be mostly Kono's fault.
Katabuchi uploaded a few more himself.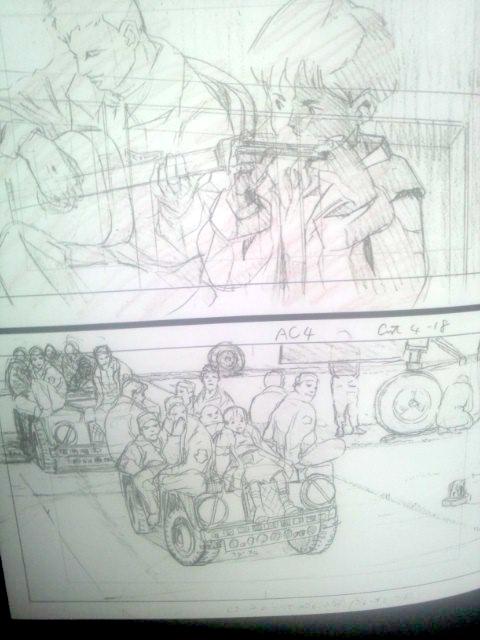 Anyway, here's one more from AC04. The vehicle in the bottom is an M422 Mighty Mite or something like that.
I always loved the sense of composition in AC04's storyboards, but it still amazes me how many construct errors there are. Look at the Mighty Mite's left wheel, and the Flanker model in the first set, for instance. Those are still there in the final versions that 4C illustrated. As DF rightly pointed out when we were discussing these, it's weird that they didn't trace over a CG render. Either the illustrations weren't digital (which is very unlikely), or they didn't have a model (which is just as unlikely, since 4C could have easily asked PA for their's).
Though honestly, they shouldn't have needed to.
It's one of the reasons why I think the illustrations Sadami Morikawa drew for ACX are very much overlooked. I'll make a thread on Morikawa and why it's incredibly cool that he worked on an Ace Combat game soon, but first I gotta get better versions of his work.
Anyway, that aside, I still really love Katabuchi's work, and it's a shame that the only place his name shows up around here is for having written Ace Combat 5.